I did not sleep well last night. I woke up around 9:30am. I didn't want to set an alarm. Drew made breakfast, and I drank some English Breakfast tea and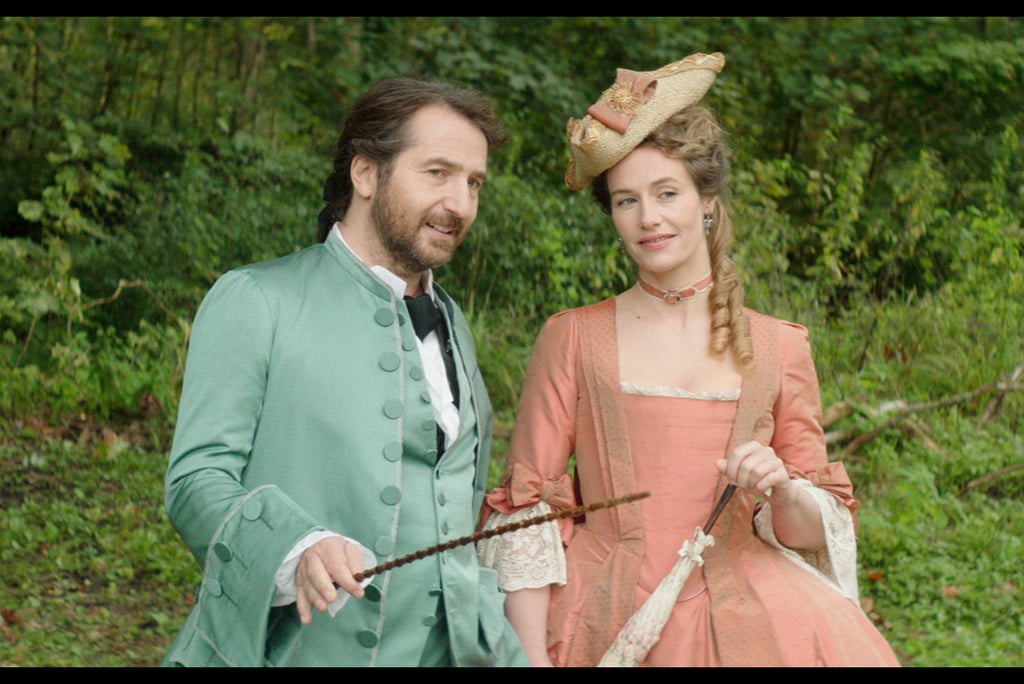 watched Lady J, another Netflix movie.
This movie was in French but had English subtitles. This lady is Marquess, who is widowed and falls in love with a Marquis who is a libertine, and seems to like any lady he sets his eyes on. the Marquess and the Marquis develop of a friendship, but it is complicated. I didn't finish it.
After breakfast, I got a shower and then started to work on my themes paper that is due this Tuesday. My writing tutor got back to me with her comments and some things I need to fix. I have a meeting with her tomorrow, but I don't want to have to do much more. I need at least a B on this paper. It is worth 15% of my grade. Three more assignments after this for this class, and then I am done for the semester. I do have one big paper to write for my other class, but I am waiting for to approve the outline.
After I finished my paper,  I got ready for the week. I hung out and tried to watch more of that movie, but I ended up turning it off and putting on The Grey. I needed a good Liam Neeson flick. Drew came home from the gym and we hung out and watched basketball until it was time to fix dinner.
After dinner, we cleaned up and then watched some more basketball, march madness. 🙂 I felt like this week ahead was going to be a long one.